What is Black Hat SEO? Why You Should Avoid Black Hat SEO.
black hat SEO always focus only on search engine and not so much on a human audience. black hat SEO technique is not illegal. it does completely violate webmaster guidelines set out of search engines. in a hustle to rank your website higher on SERP results do not violate webmaster guidelines. The end result will be strong punishment on the part of Google.
Black hat SEO is a sort of search engine optimization that uses unethical methods. It may give you a high ranking in search results pages, but it may also fine or block your site from appearing in search results. Most black hat strategies are strongly rejected by search engines. Black hat SEO can adversely affect your website in many ways.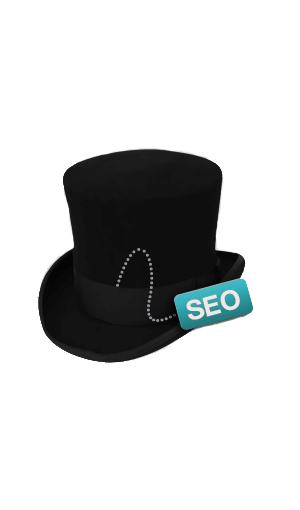 Why You Should Avoid Black Hat SEO.
When it comes to search engine optimization, many people wonder whether they want a white hat or a black hat. White Hat is recommended by most search engine optimization experts because it uses only reliable methods to increase your website traffic and visibility in search engines such as Google and Bing. Most SEO professionals do not recommend blackhat SEO. Because if they find a Google robot, Google can block your website completely.
When you ask what Black Hat SEO is, you need to remember not to confuse this type of search engine optimization with White Hat SEO, the good type of SEO. There are two types of search engine optimization, and when you focus on optimizing your website to get the best rank in search engines, the way you get their results will be completely different.
What is the distinction between a white and a black hat SEO?
Black Hat SEO focuses on managing Google's search algorithm to get higher rankings in search results. This is a dangerous practice. This is because your site may be fined or banned from Google's index. On the one hand, white hat SEO systems are always safer and help increase your traffic.
On the other hand, black hat practices can ruin your reputation as an expert in your area. You must deceive yourself and appear to be someone else in order to succeed with black hat technique. When people understand what you have done, they lose faith in you as an authority. Furthermore, using black hat approaches on a client site that is prone to spam and link fraud might harm your credibility.
How Google protects its algorithm from spammers
Google and other search engines use various methods to identify sites that attempt to manipulate their search results, and Google often punishes these websites aggressively.
How to avoid fines from Google:
As an entrepreneur who is just getting started with SEO, you may be tempted to take shortcuts in order to get higher search engine results ranks. The easiest way is to use black hat  techniques aimed at controlling the search engine algorithm instead of giving valuable content to your readers. While this may seem like an easy way out, there are consequences to using black hat techniques; Popular search engines like Google, Yahoo and Bing can find you! Your site will not display in search engine results pages until you have fixed any issues that may have generated the first fine.
There are two main types of penalties. Manual operations, algorithm operations. Manual actions occur when Google directly detects and takes action against any errors on your site, and usually assumes that you are trying to manipulate the search engine rankings. Algorithmic actions occur when Google changes its algorithm in a way that adversely affects your site. This can happen if Google thinks you're engaging in black hat SEO tactics or if they make a mistake while updating their algorithm. The best thing to do is to avoid black hat techniques and avoid these mistakes completely.
The best way to avoid Google penalties is to avoid black hat SEO altogether. Instead, focus on creating valuable content for your website visitors and optimizing your website so that search engines can easily find and index it. This strategy will ensure that you get high search engine rankings without resorting to unfair tactics, thereby increasing organic traffic and ultimately leading search engine users who are genuinely interested in what you have to offer.